Born 1972, Hexham, UK. Lives and works in London, UK
CV
Selected works
Gallery exhibitions
Artist's website
Guy Allott is a painter, sculptor, printmaker and ceramicist who draws from science fiction and landscape painting to create works that are fantastic and playful. At the same time he remains somewhat apart from these genres themselves, satirising and twisting their tropes.
Allott recently showed in Milchstraßenverkehrsordnung (Space is the Place) at Künstlerhaus Bethanien, Berlin. He has had numerous solo and group exhibitions, including Reception (Berlin, DE), MAC VAL (Vitry-sur-Seine, FR), Zabludowicz Collection (London, UK), and Chung King Project (Los Angeles, US). His works are included in collections at the V&A Museum and the British Library in London, in the Zabludowicz Collection, the UBS Art Collection, the Fidelity Art Collection, and many other public, corporate and private collections.
Allott's first solo show at MOUNTAINS is called "I Am A Building" and is inspired from Mary Shelley's 1818 Gothic novel "Frankenstein; or, The Modern Prometheus".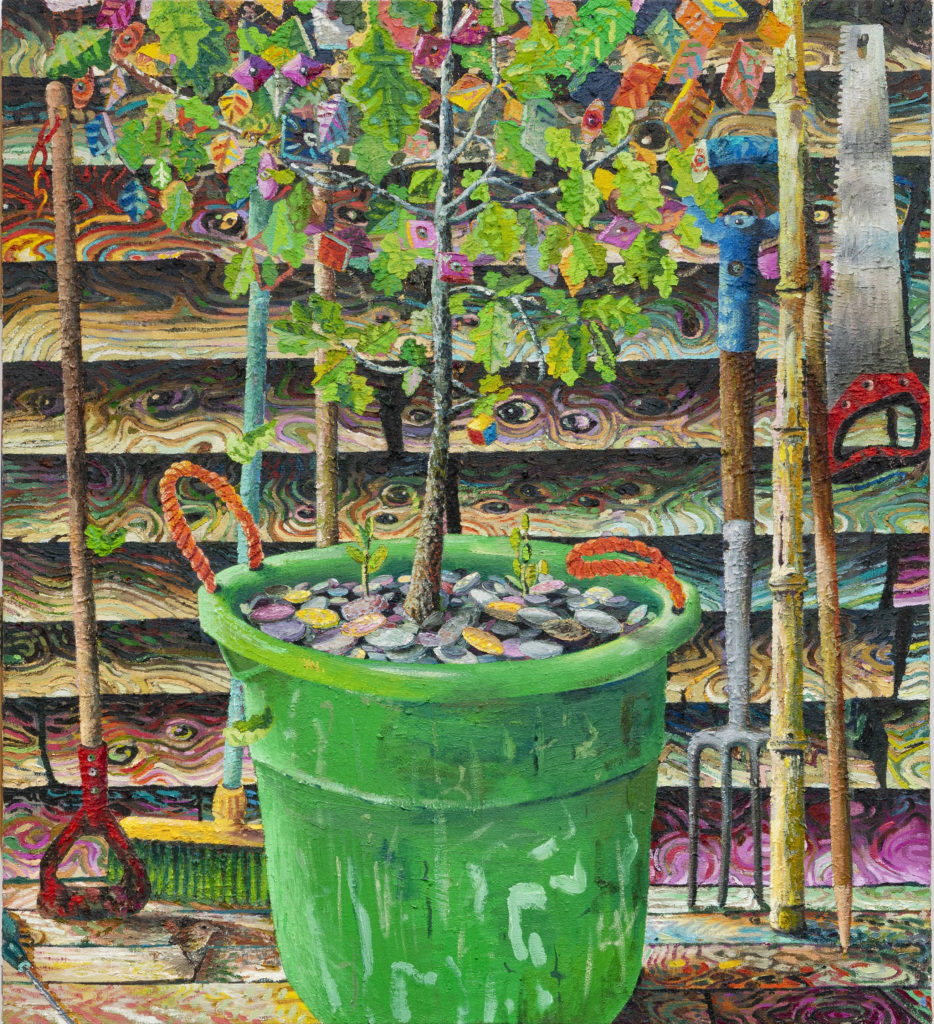 The Recovered Tools, 2020 – Oil on hessian, 133 × 122 × 6 cm
Comment/Inquire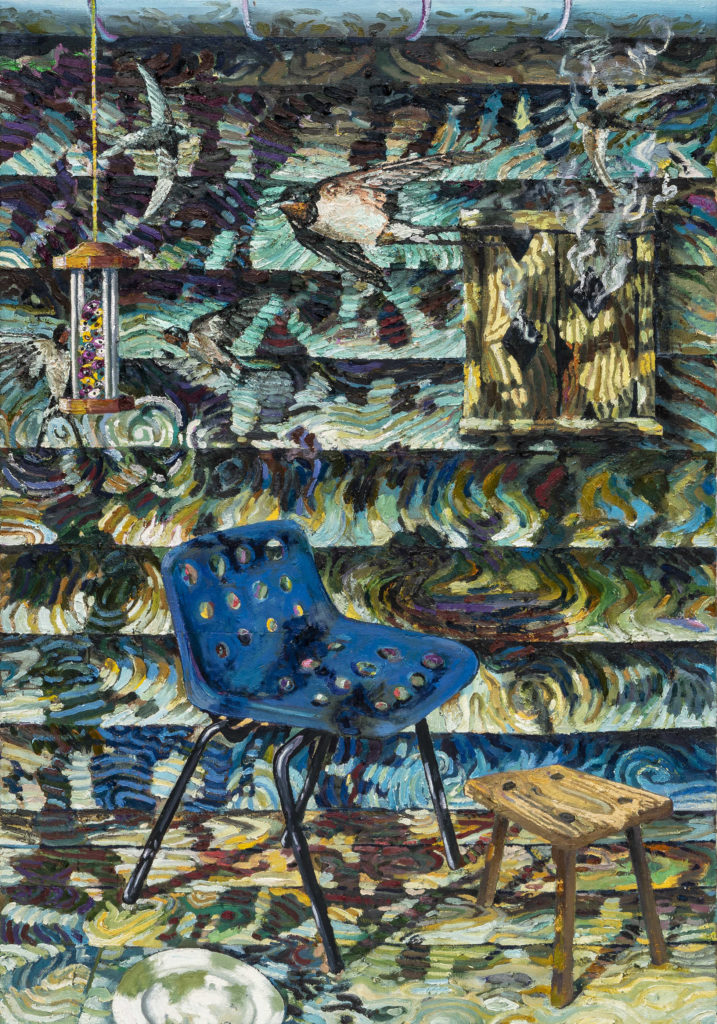 Absentis Activis, 2020 – Oil on linen, 150 × 105 × 3 cm
Comment/Inquire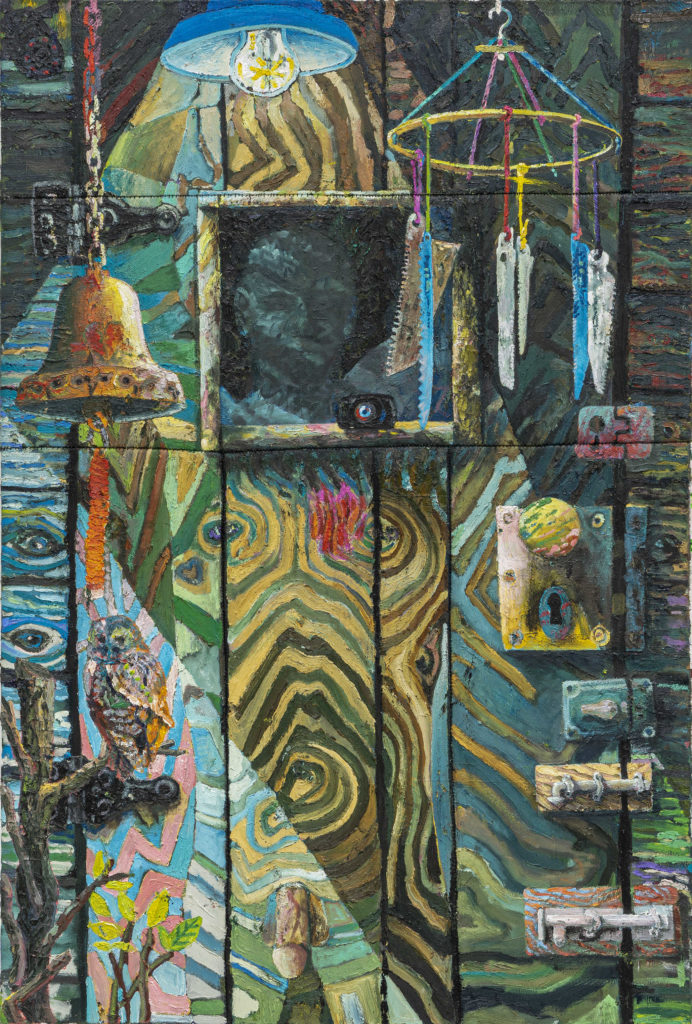 The Door at Night, 2020 – 150 × 100 × 3 cm
Comment/Inquire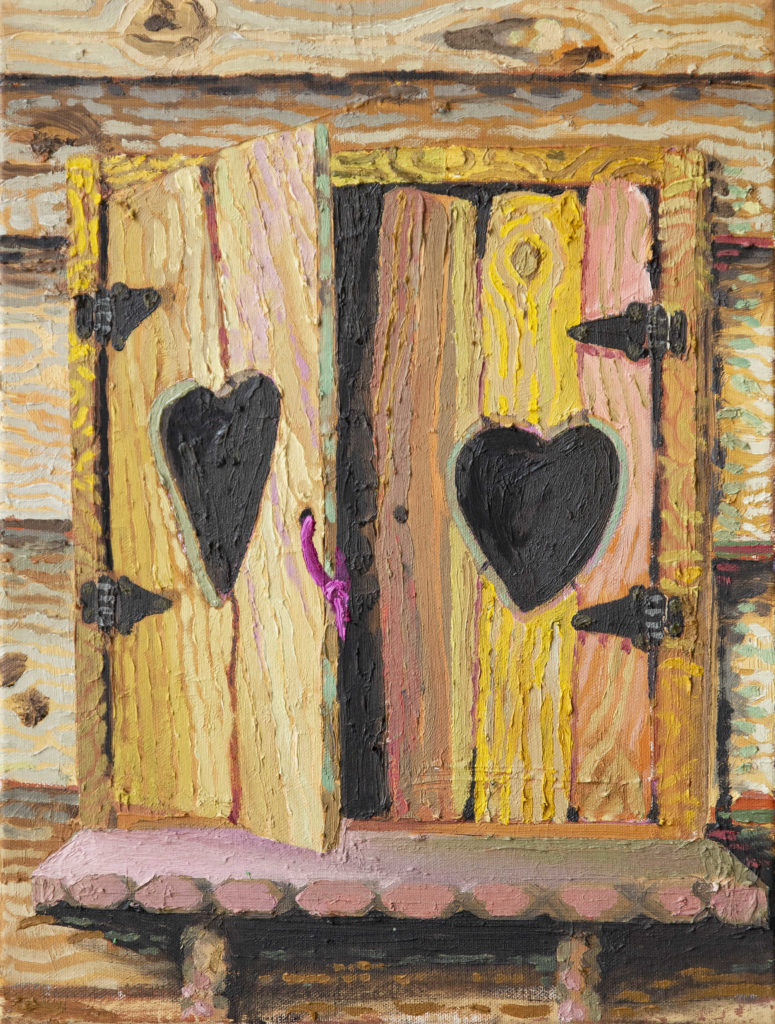 Monster I, 2018 – Oil on linen, 28 × 23 cm
Comment/Inquire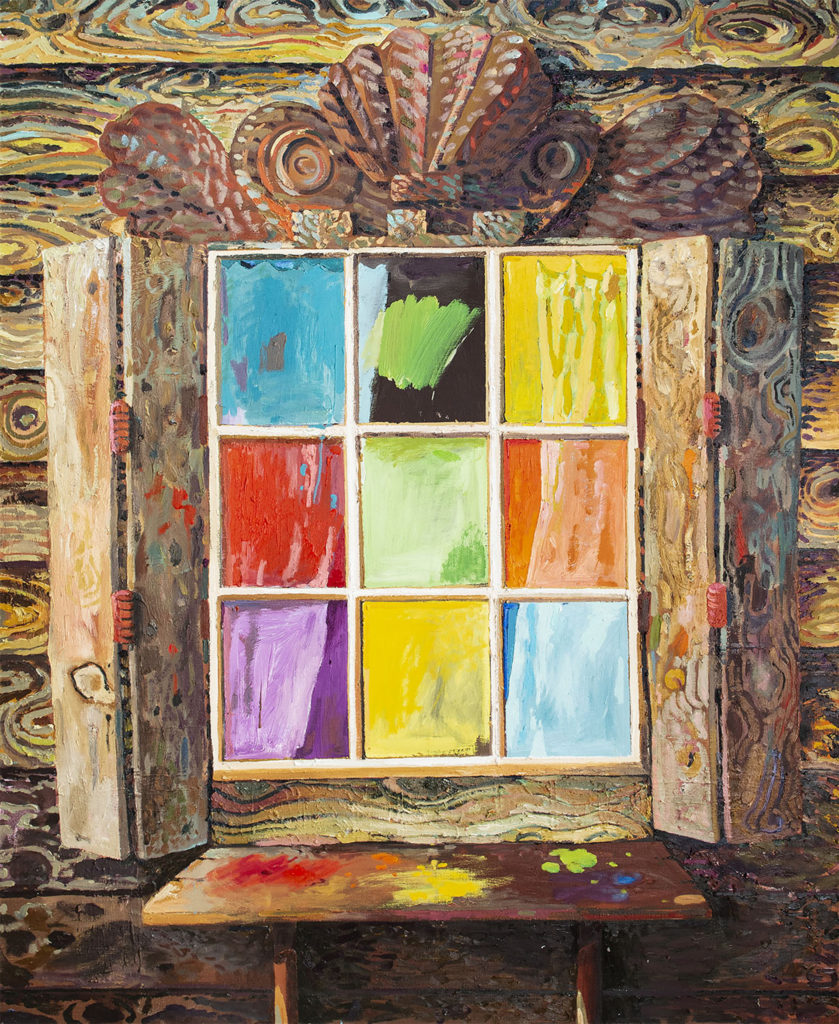 Monster II, 2019 – Oil on linen, 120 × 98 cm
Comment/Inquire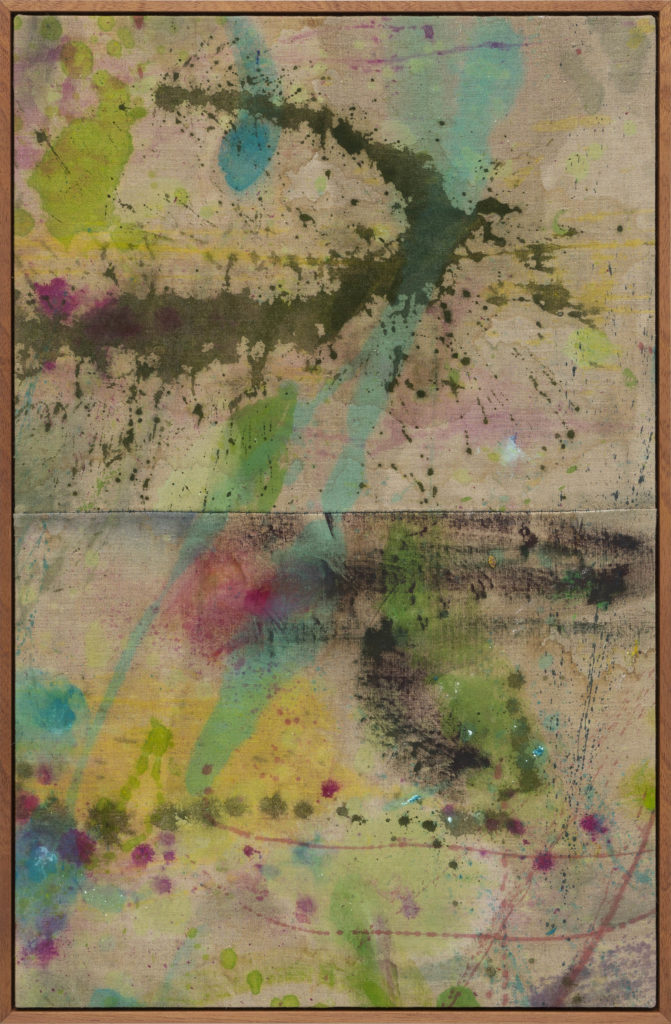 Large Early Painting, 2020 – Oil on linen, 90 × 60 × 3 cm
Comment/Inquire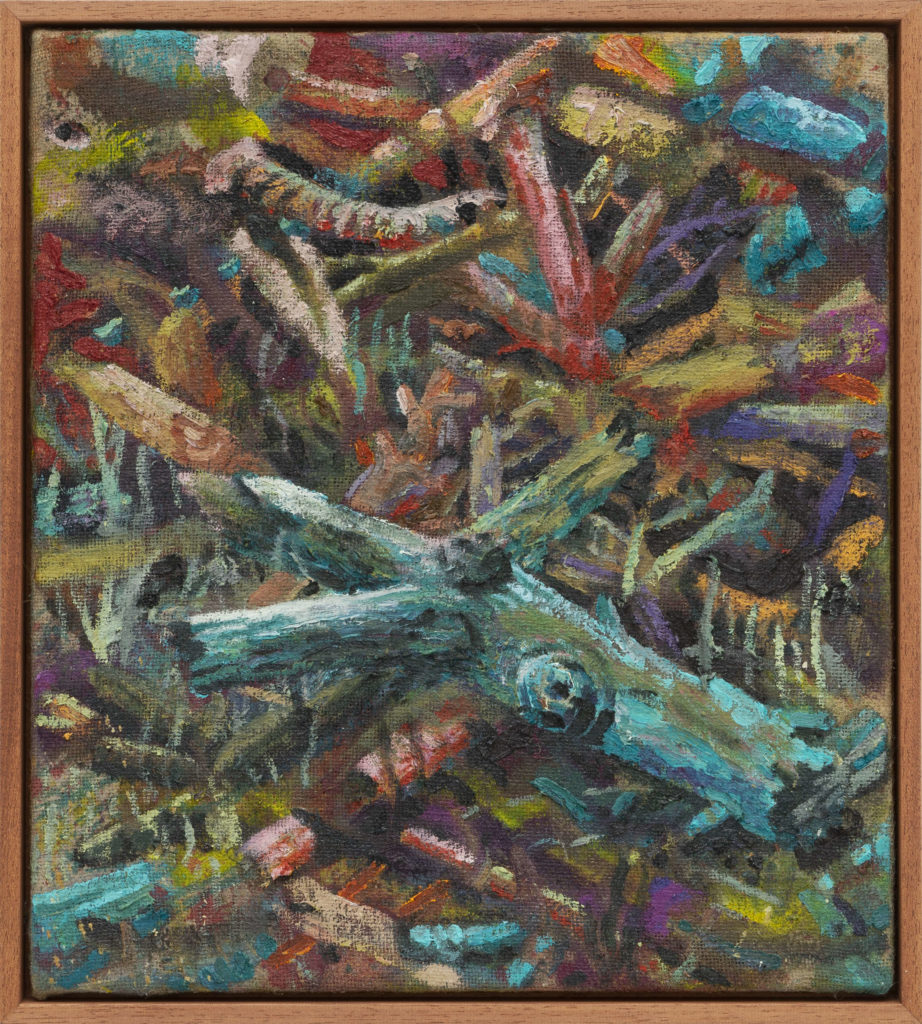 He Remembers He Found It In The Forest But Didn't Remember If He Had Made It, 2020 – Oil on linen, 48 × 43 × 3 cm
Comment/Inquire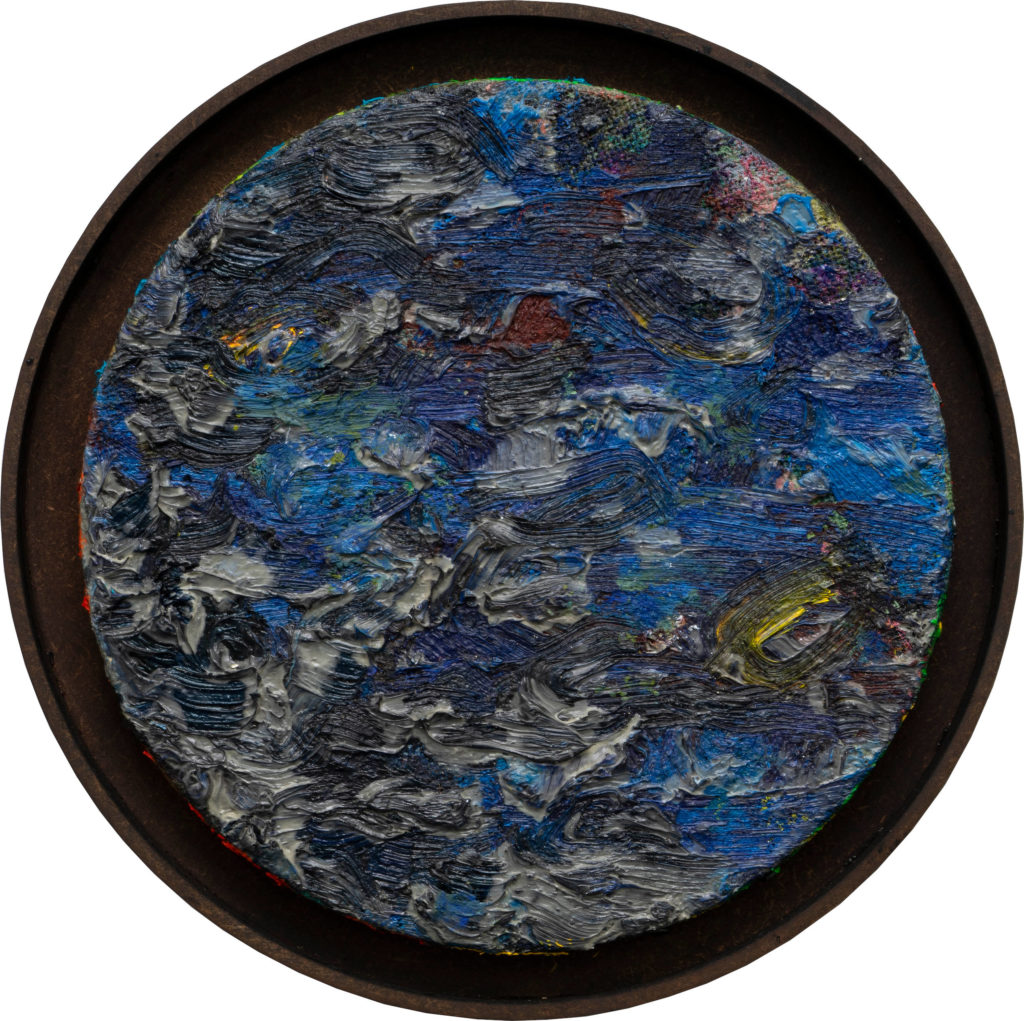 Protoplanet I, 2020 – Oil on hessian on wood, 24 cm diameter
Comment/Inquire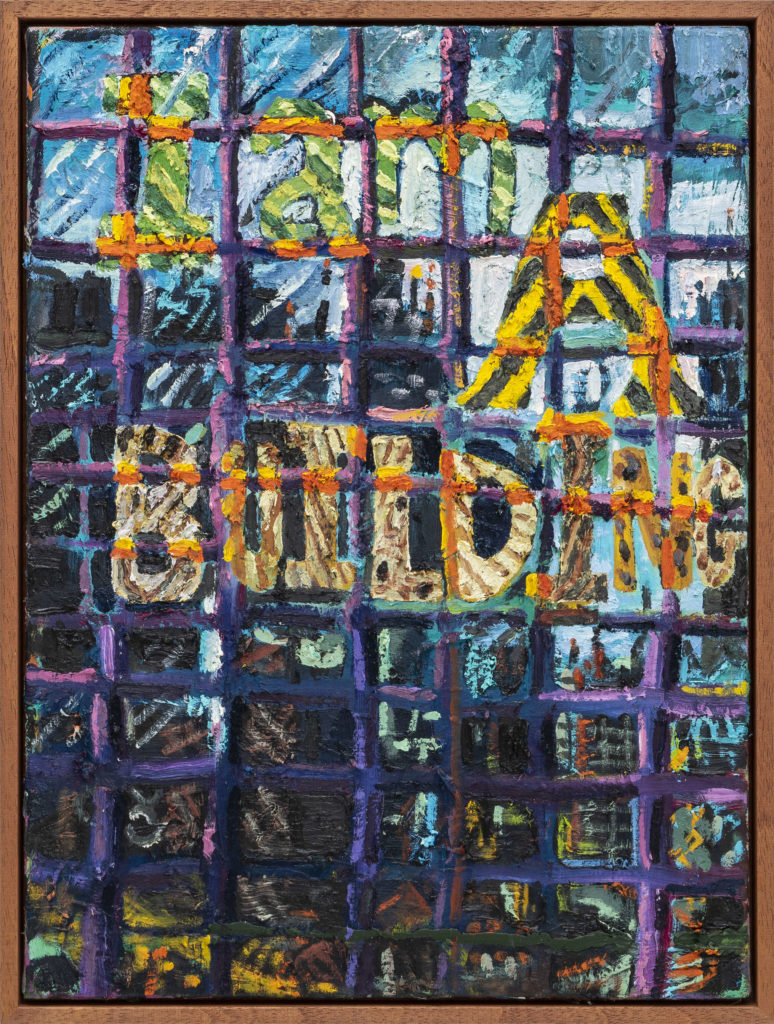 I Am A Building, 2020 – Oil on linen, 54 × 40 × 2 cm
Comment/Inquire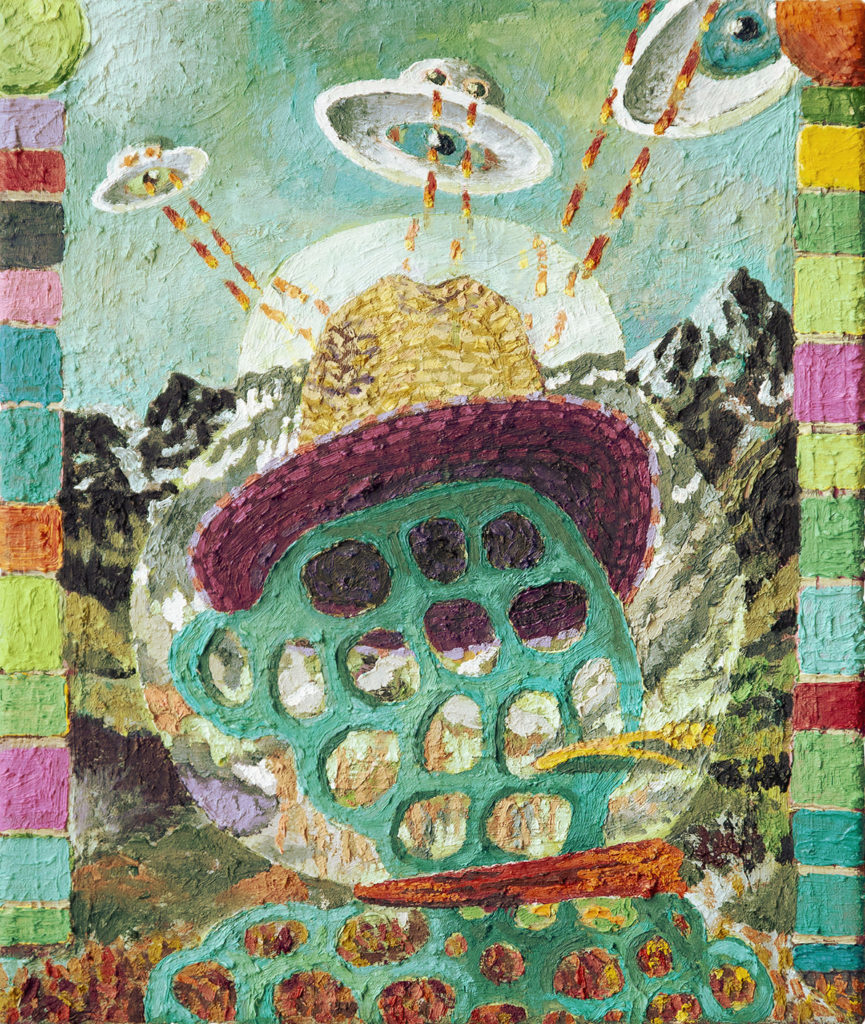 Alien VII, 2018 – Oil on linen, 46 × 31 cm
Comment/Inquire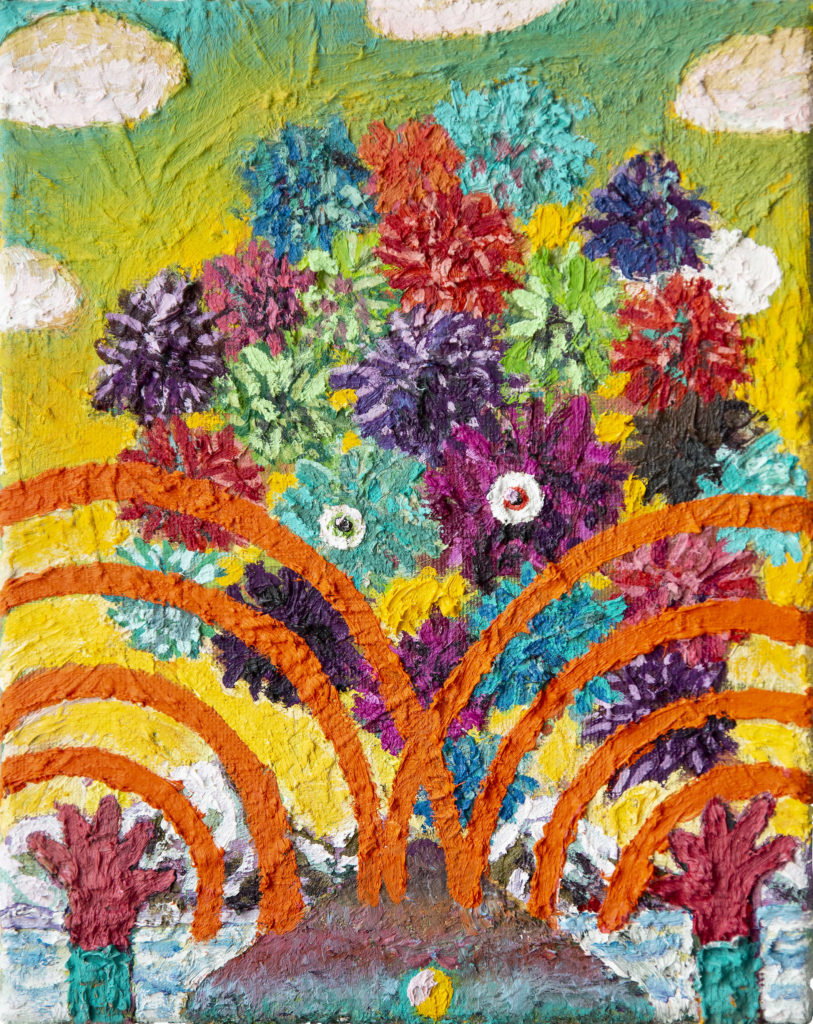 Alien V, 2018 – Oil on linen, 20 × 20,5 cm
Comment/Inquire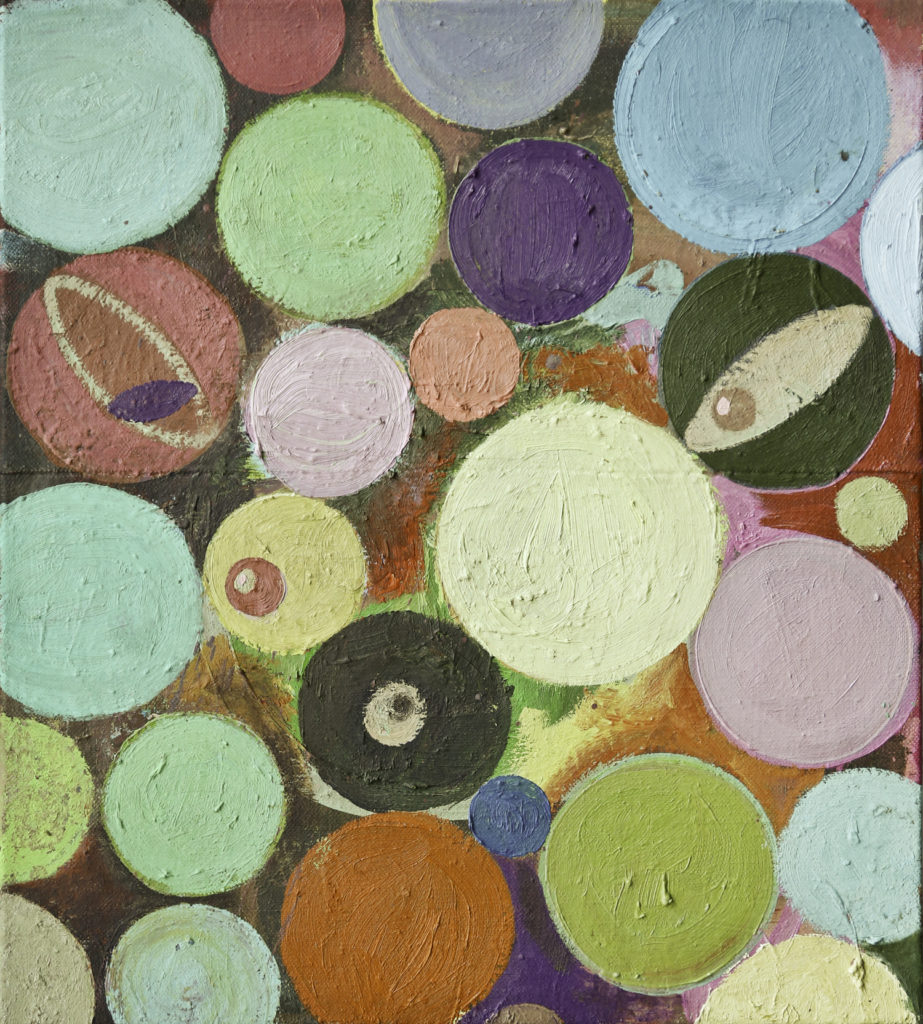 Alien III, 2018 – Oil on linen, 50 × 40 cm
Comment/Inquire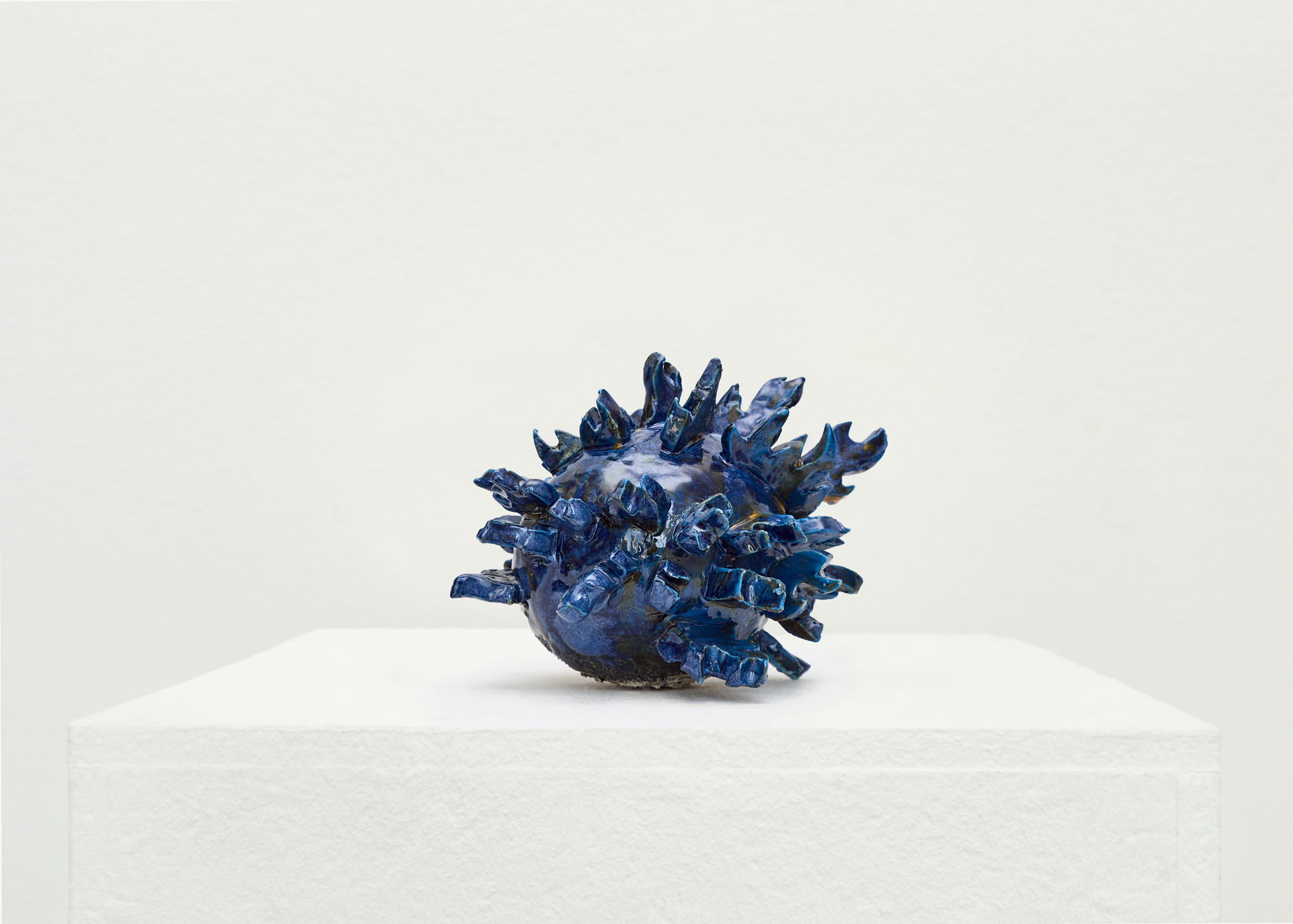 Echinus, 2019 – Glazed ceramic, 12 × 12 × 15 cm
Comment/Inquire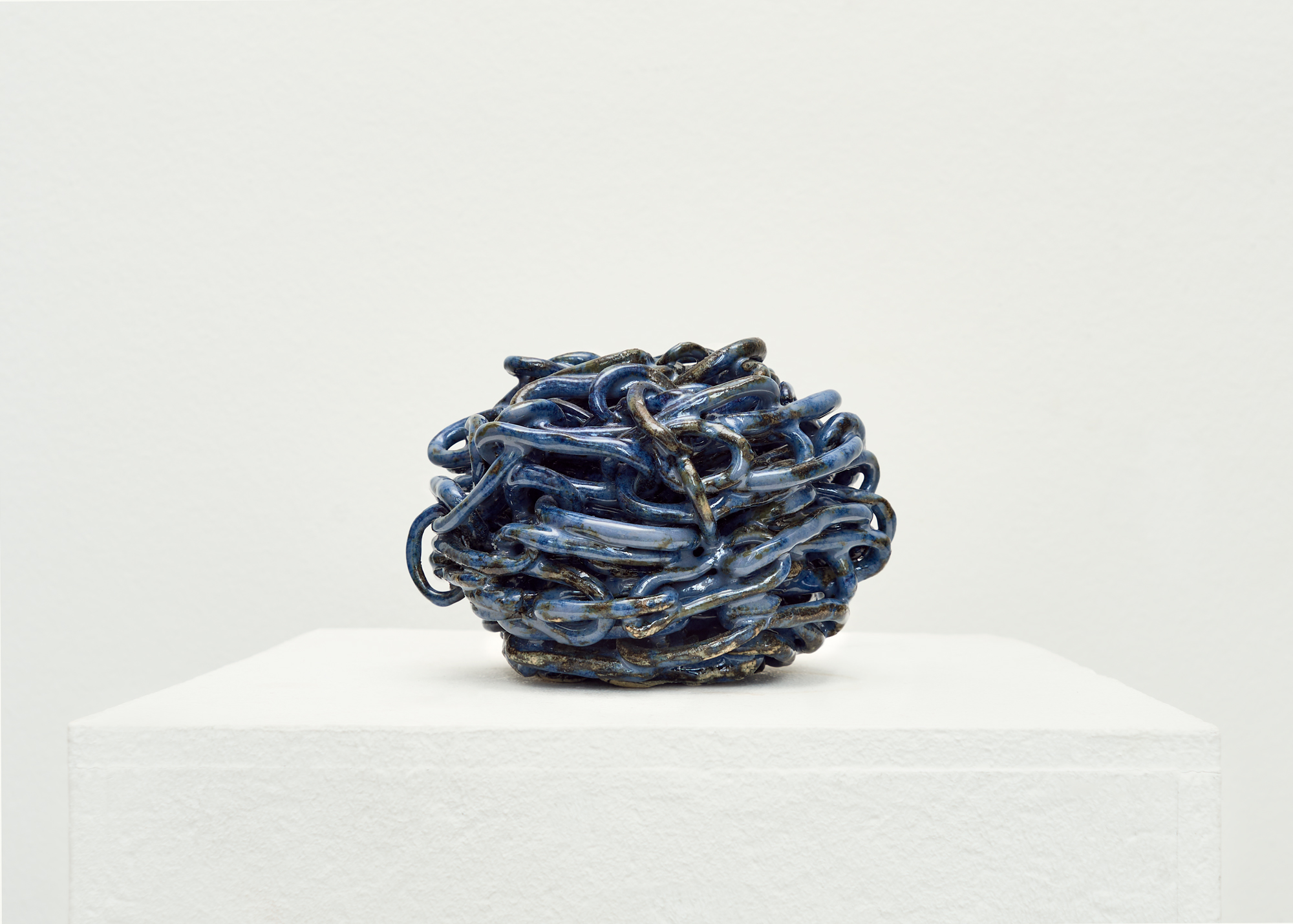 Alysides, 2019 – Glazed ceramic, 12 × 12 × 15 cm
Comment/Inquire
Photos: Best Quality, Berlin; Julie Becquart; groupshow.eu