*1987, New York, NY. Lives and works in New York
John Matthew Heard's recent work is the potential for institutional overdetermination. To this end caption cards, audio guides, and catalogs have been produced to crowd the image of his paintings. An ongoing obsession with the difference between a thing and itself has focused displays on display, labels, frames and the backsides of frontsides.
John Matthew Heard studied at Oberlin College and graduated from CalArts in 2010. He also studied with Michael Krebber, Josef Strau and Haegue Yang at Städelschule in Frankfurt am Main. For his audio/visual installation Paintings for the Blind and Dyslexic John Matthew Heard was awarded with the Städelschule graduation prize 2018.
Gallery exhibitions
2021 dependent
2021 ASSISTED SURVIVAL
2020 Boutique
2020 Flash Card
2019 L'Arbre du Soleil
Selected works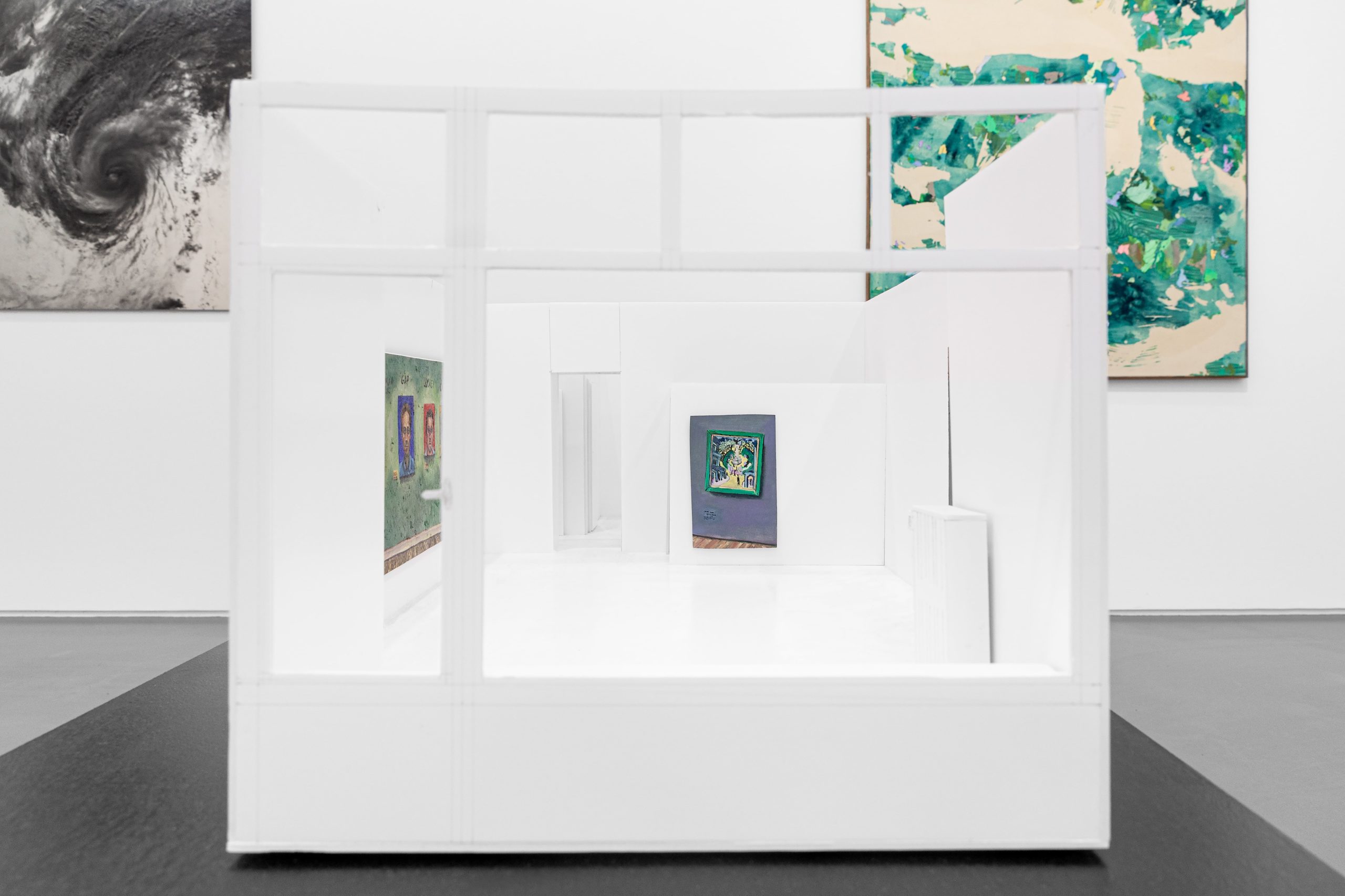 Untitled, 2020 · 6 miniature oil paintings on mat board cutouts, in architectural model of the previous gallery space, pedestal · 82 × 120 × 60 cm · Installation view in Assisted Survival, Mountains, 2020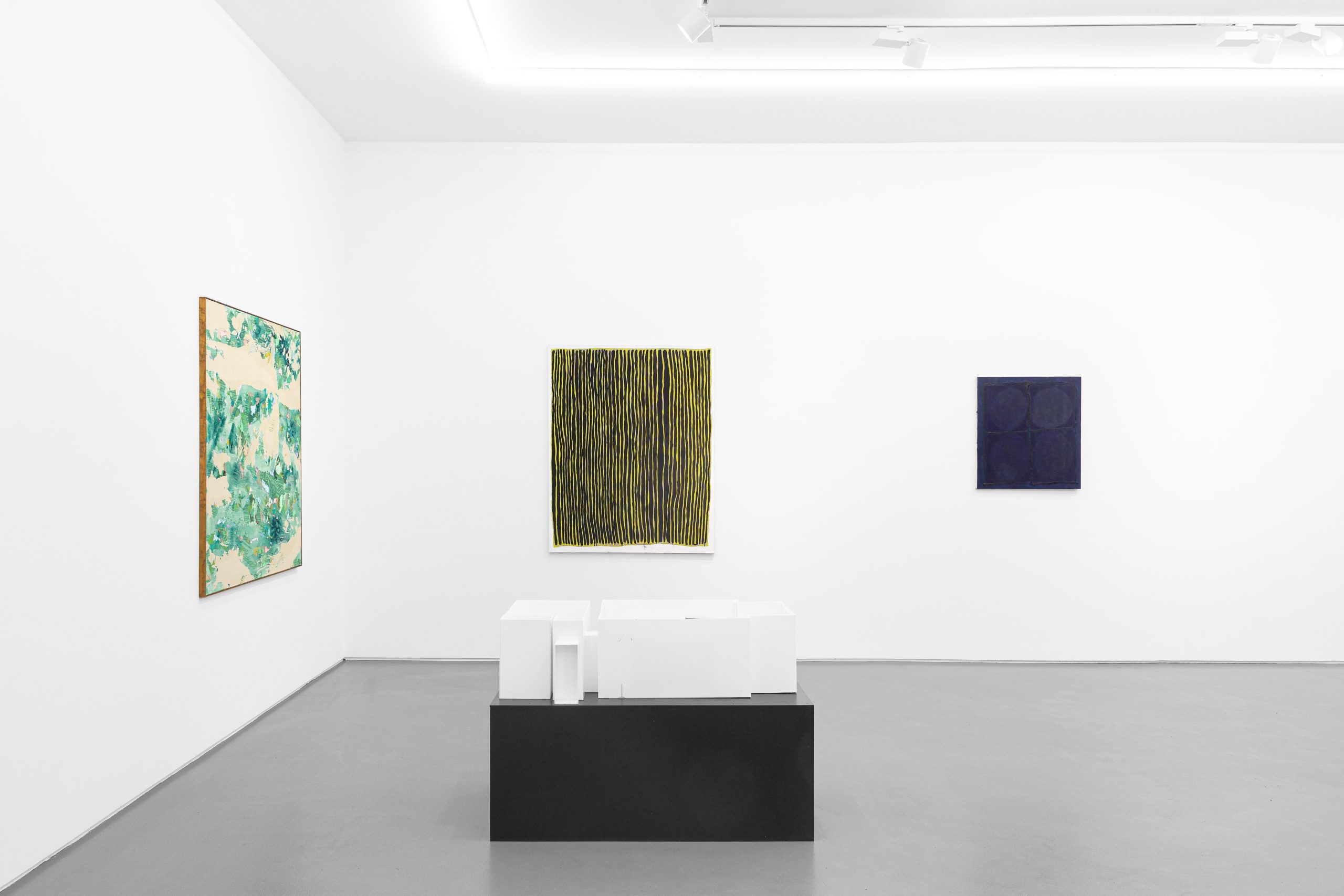 Installation view Assisted Survival, 2020, MOUNTAINS, Berlin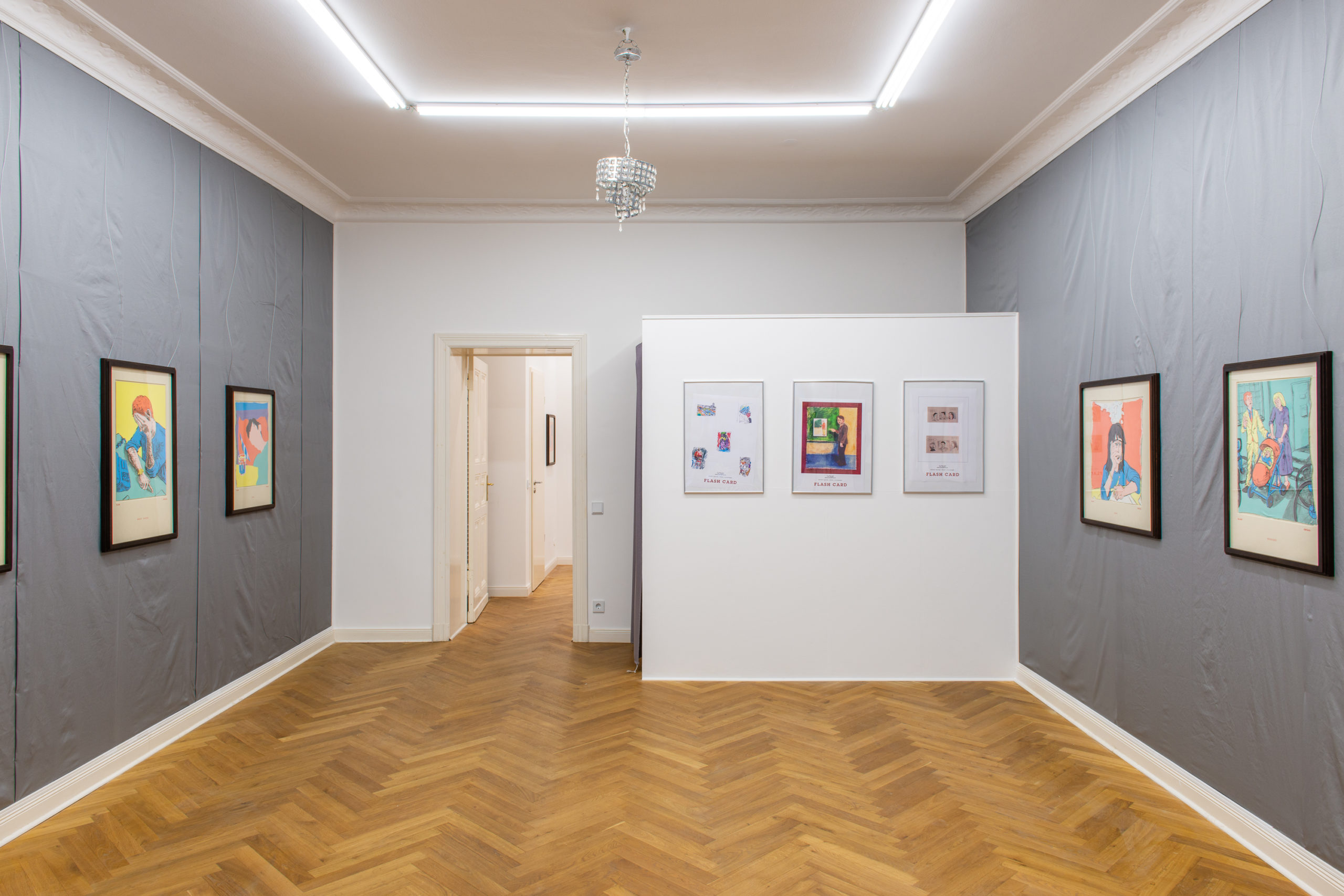 Installation view JOHN MATTHEW HEARD Flash Card, 2020, MOUNTAINS, Berlin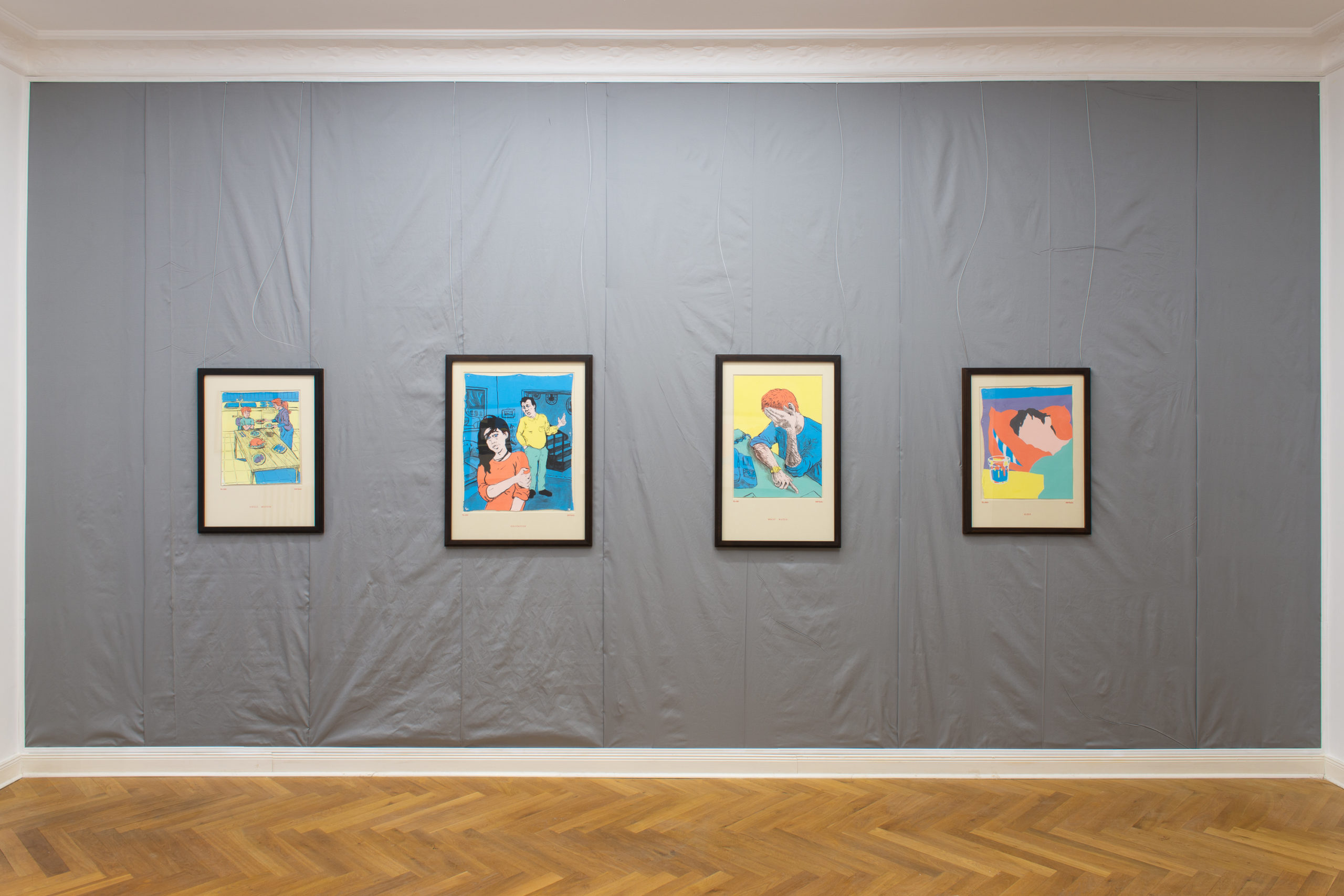 Installation view JOHN MATTHEW HEARD Flash Card, 2020, MOUNTAINS, Berlin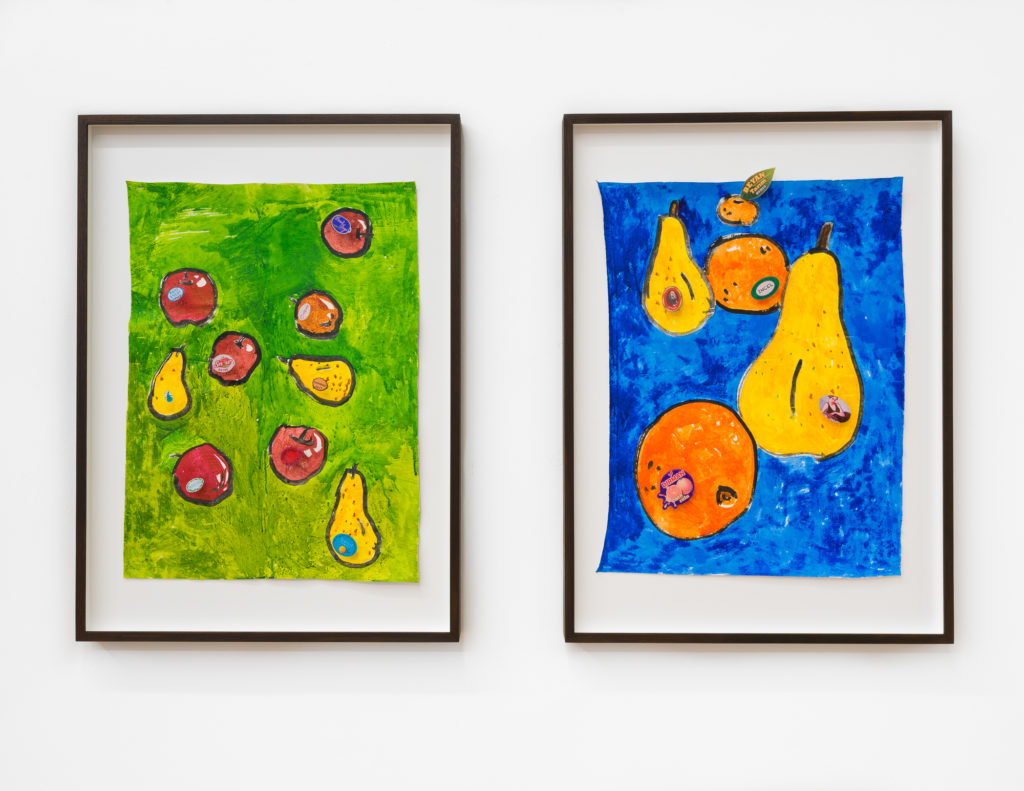 Shaggy Blonde Hair, 2019 (L) · Ink on canvas, wood frame, custom fruit stickers under glass, 80 × 60 × 3,5 cm
The Godfather Part Nine, 2019 (R) · Ink on canvas, wood frame, custom fruit stickers under glass, 80 × 60 × 3,5 cm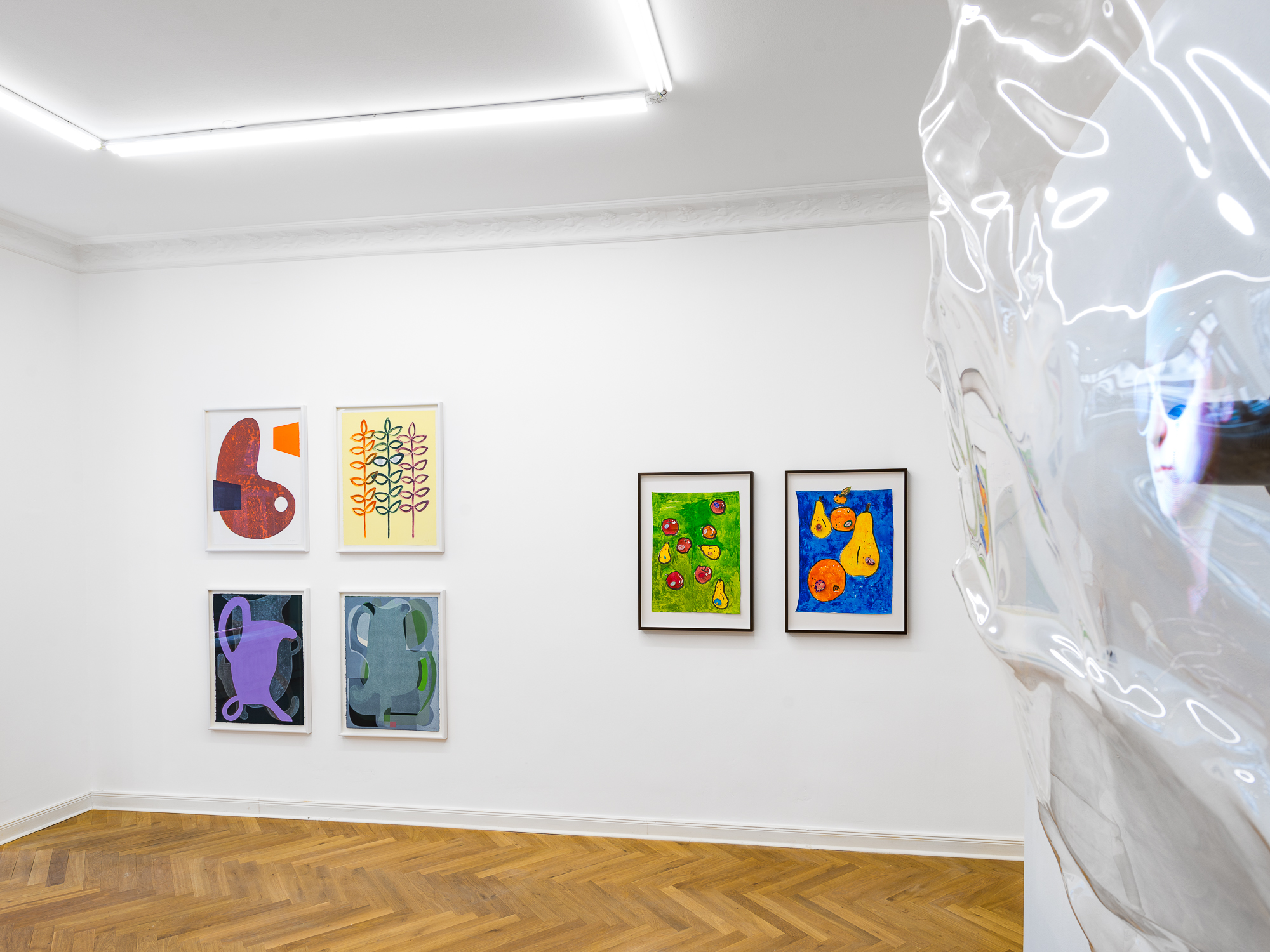 Installation view L'Arbre du Soleil (L-R ULRIKE MÜLLER, JOHN MATTHEW HEARD, WAGEHE RAUFI), 2019, MOUNTAINS, Berlin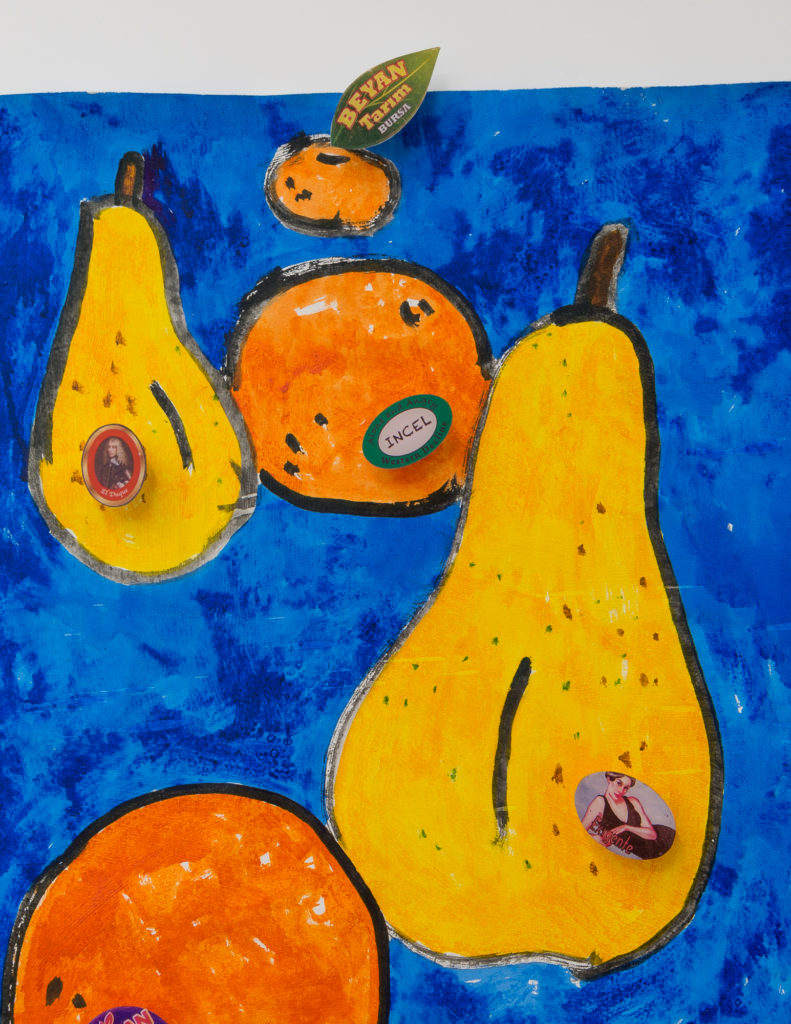 The Godfather Part Nine, 2019 (detail) · Ink on canvas, wood frame, custom fruit stickers under glass, 80 × 60 × 3,5 cm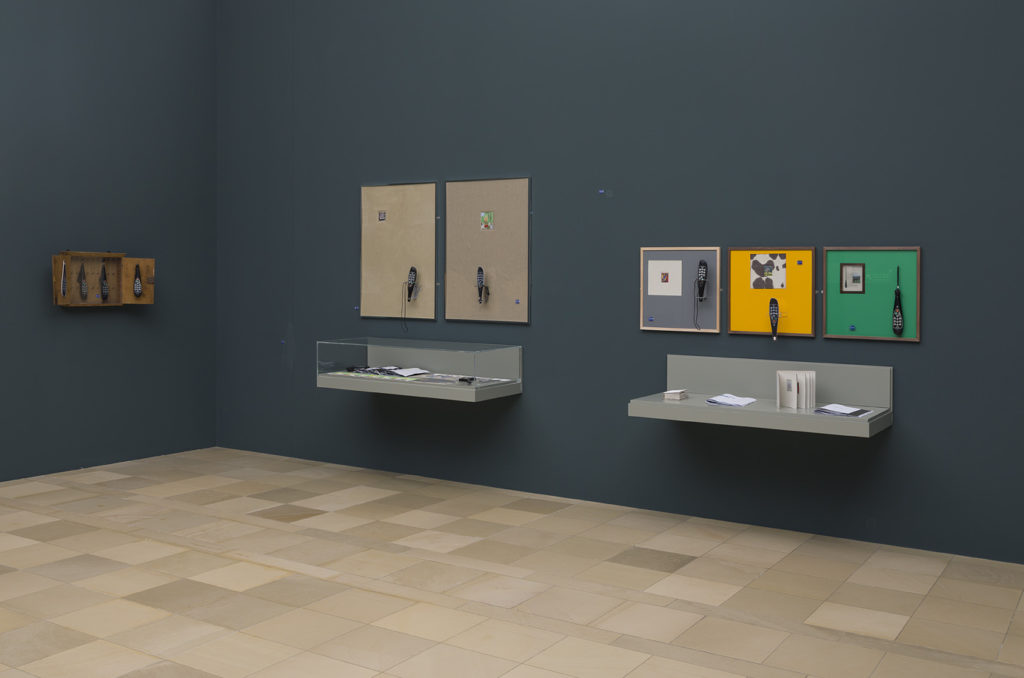 Paintings for the Blind and Dyslexic, 2018 · Mixed media · Installation view in After Rubens, Städel Museum, Frankfurt am Main, 2018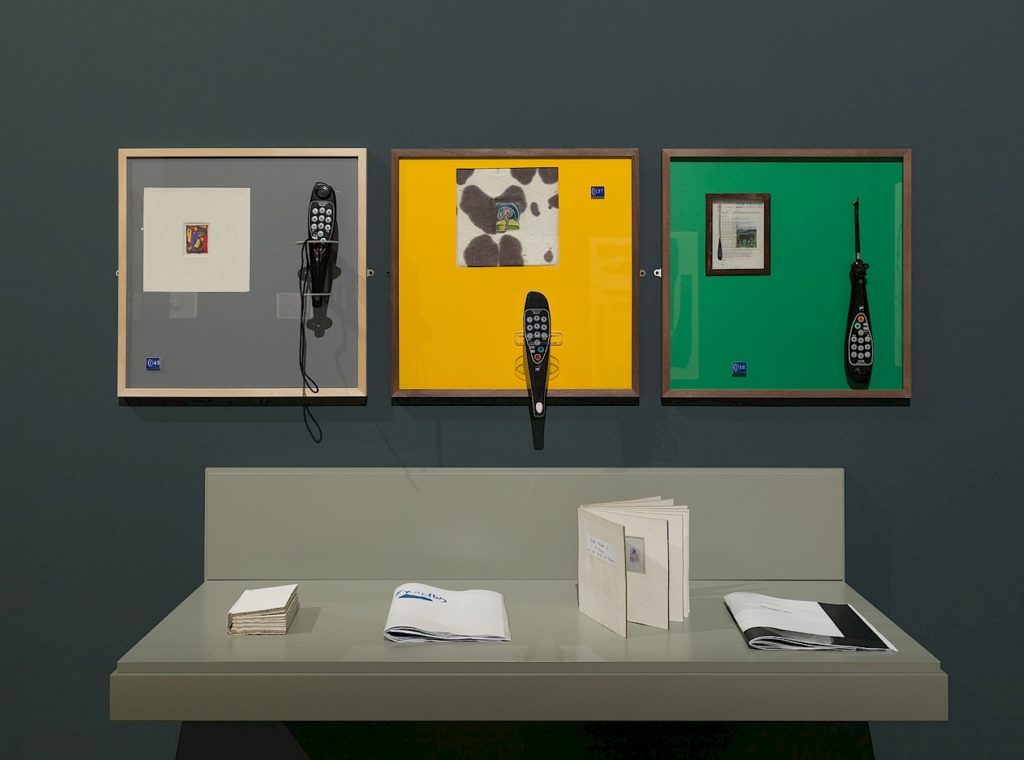 Paintings for the Blind and Dyslexic, 2018 (detail)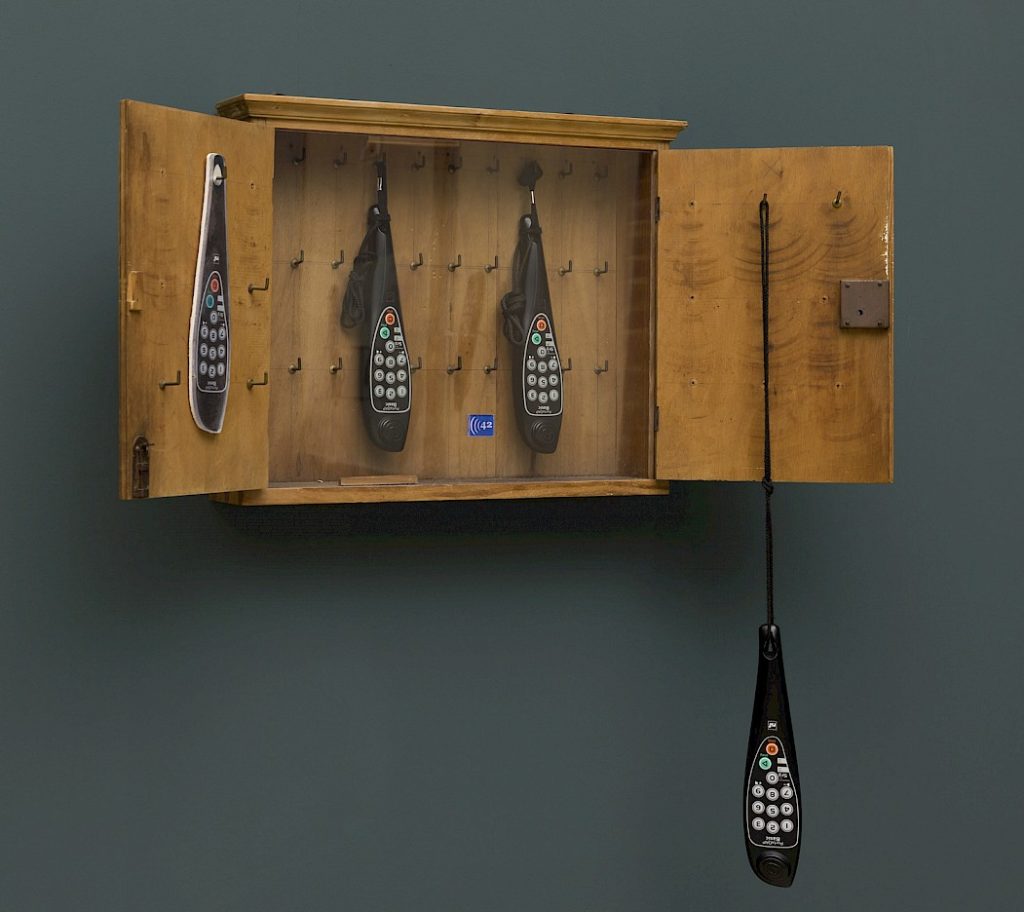 Paintings for the Blind and Dyslexic, 2018 (detail)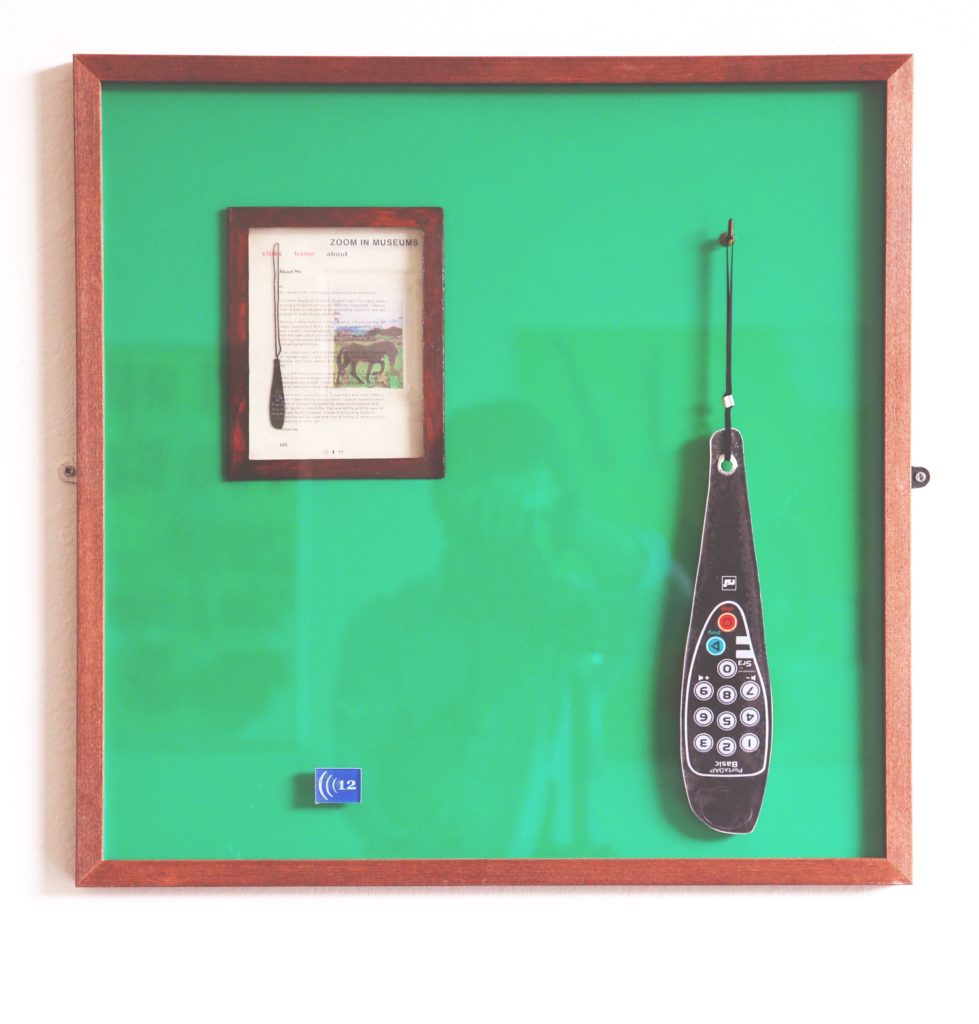 Paintings for the Blind and Dyslexic, 2018 (detail)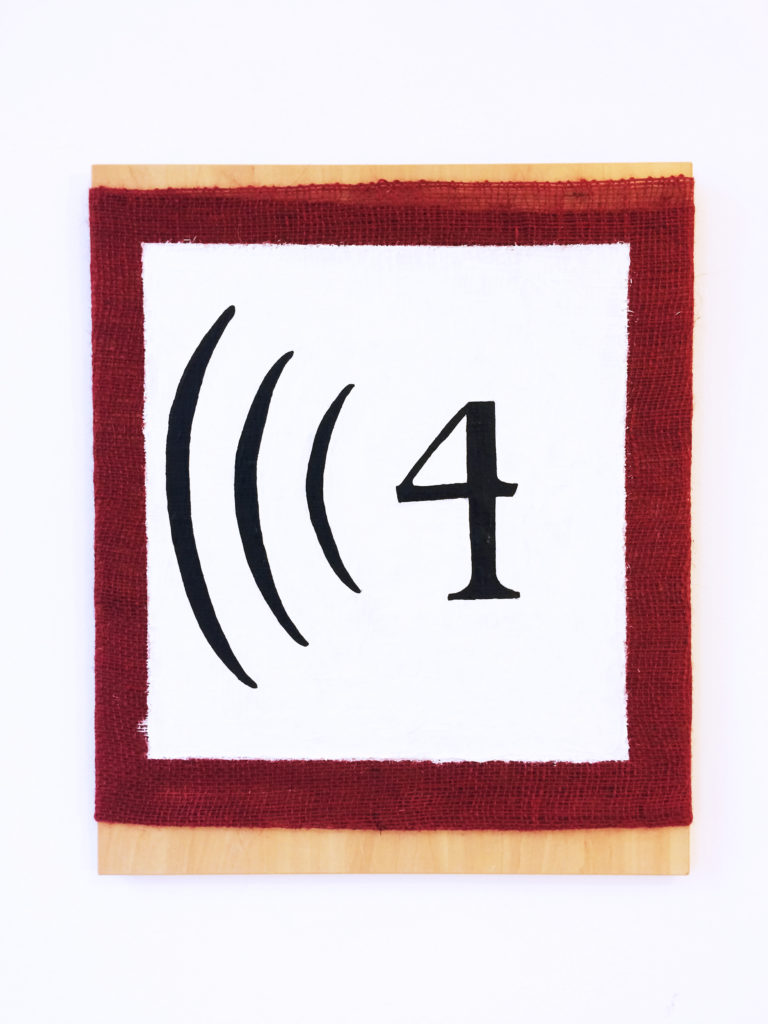 Paintings for the Blind and Dyslexic, 2018 (detail)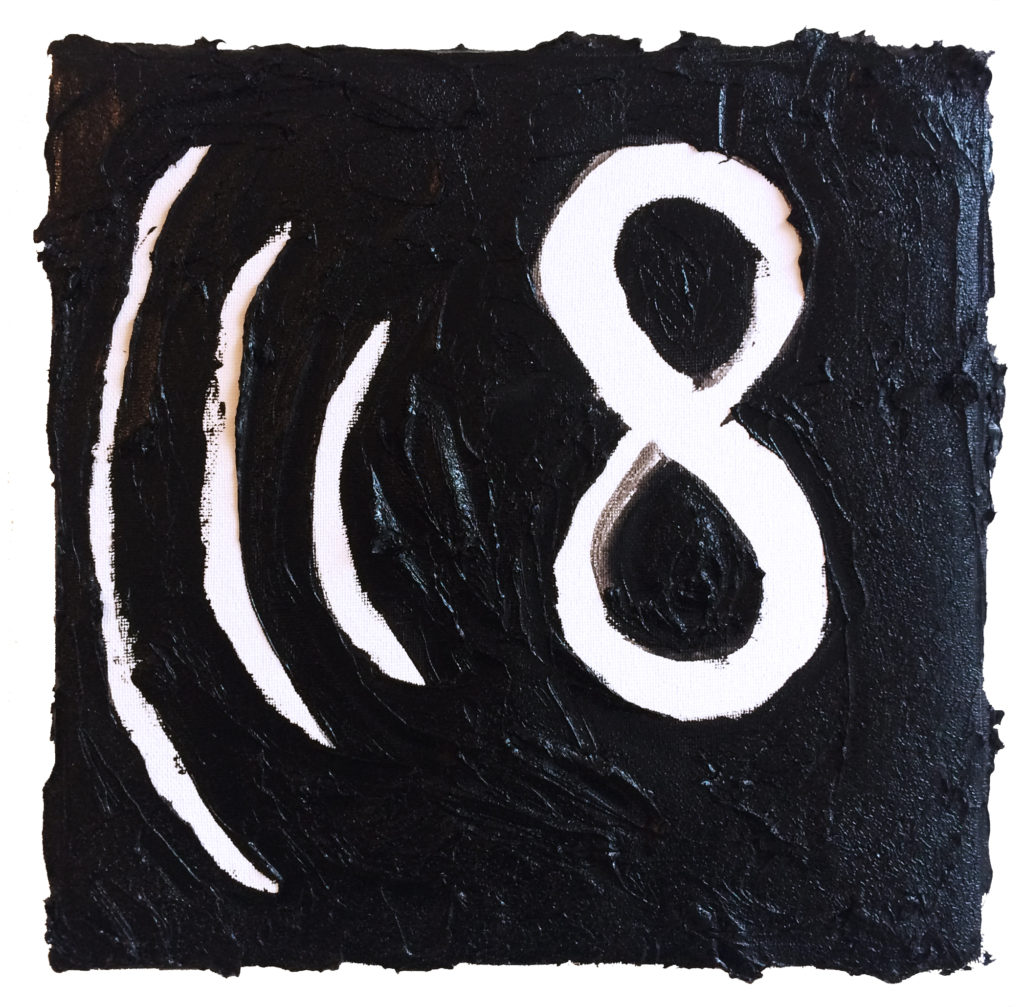 Paintings for the Blind and Dyslexic, 2018 (detail)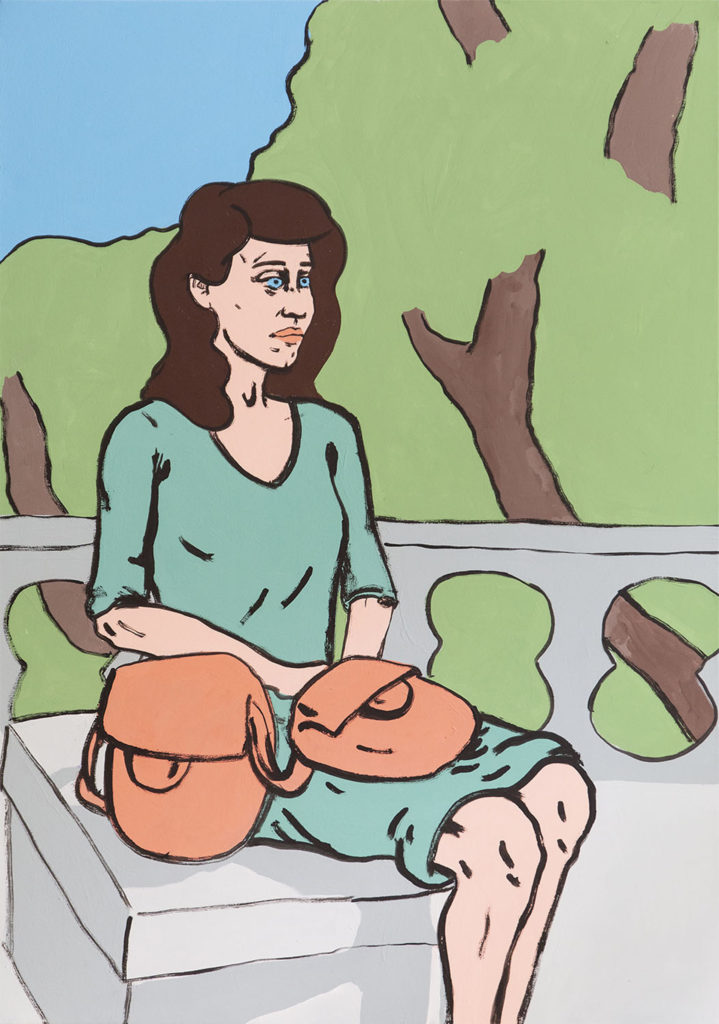 Figure with two bags VII, 2019 (recto) · Paint on canvas, 130 × 90 cm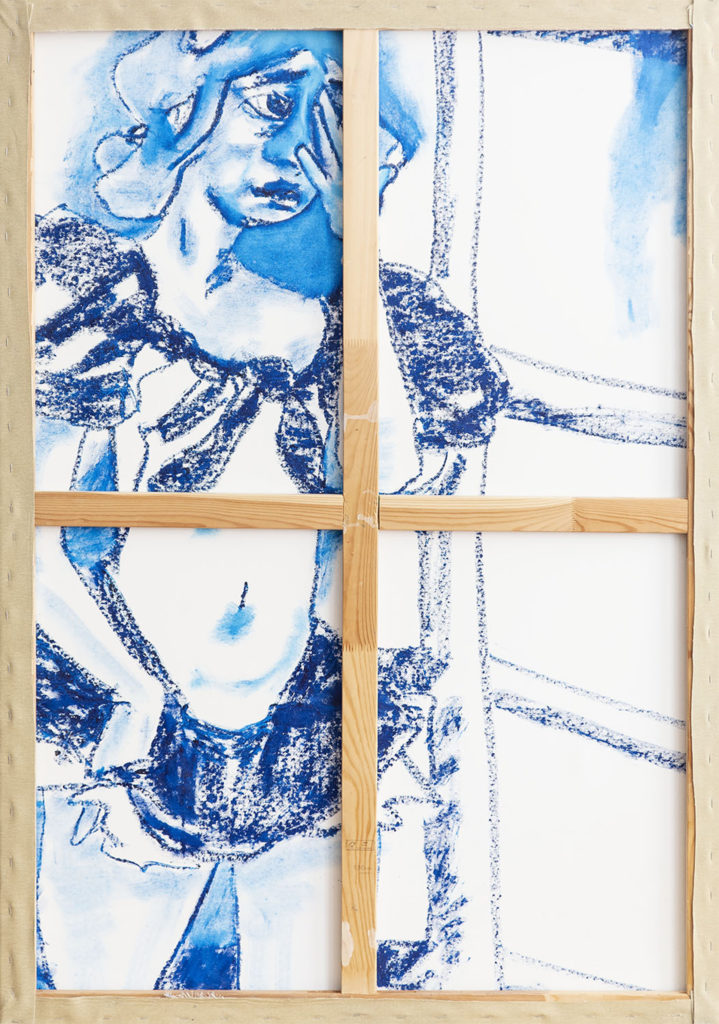 Figure with two bags VII, 2019 (verso) · Paint on canvas, 130 × 90 cm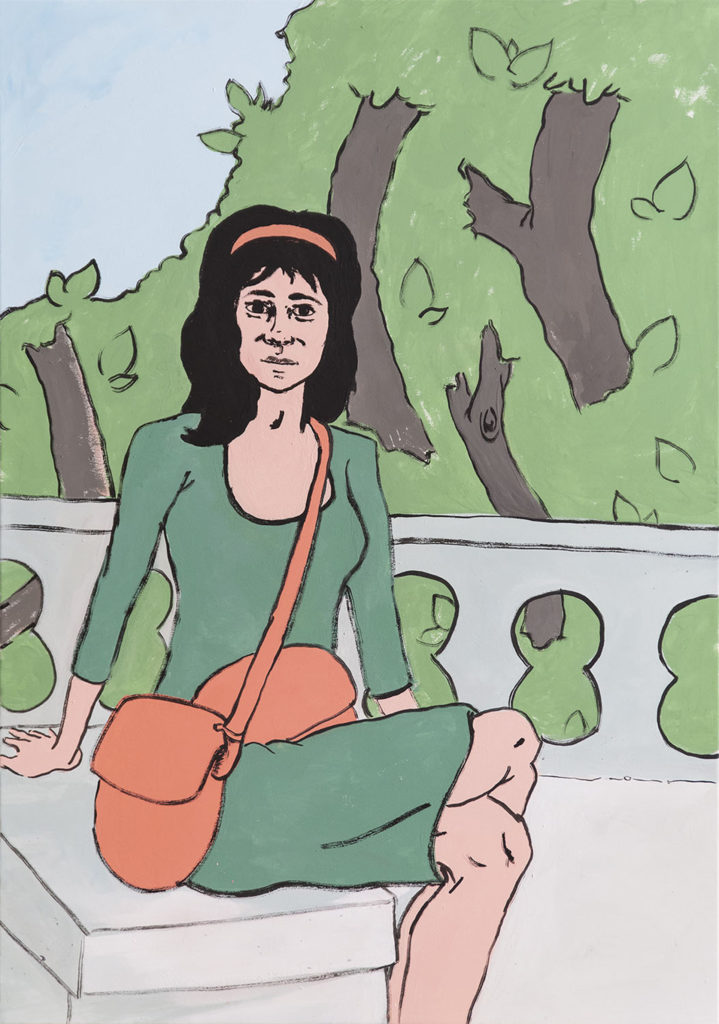 Figure with two bags VI, 2019 (recto) · Paint on canvas, 130 × 90 cm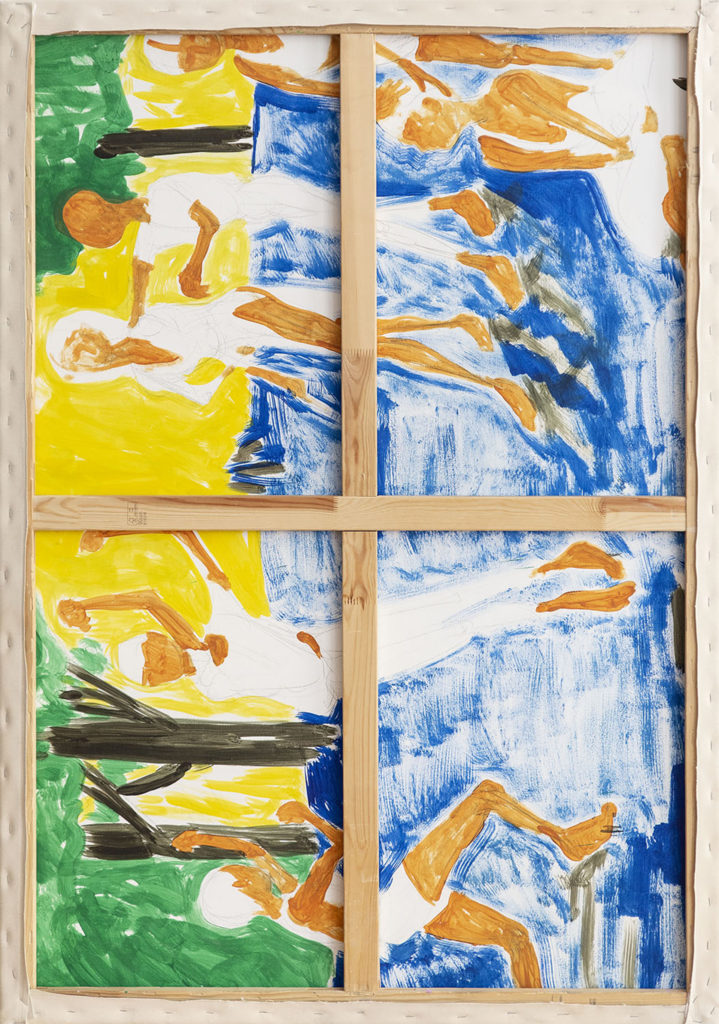 Figure with two bags VI, 2019 (verso) · Paint on canvas, 130 × 90 cm

Figure with two bags V, 2019 (recto) · Paint on canvas, 130 × 90 cm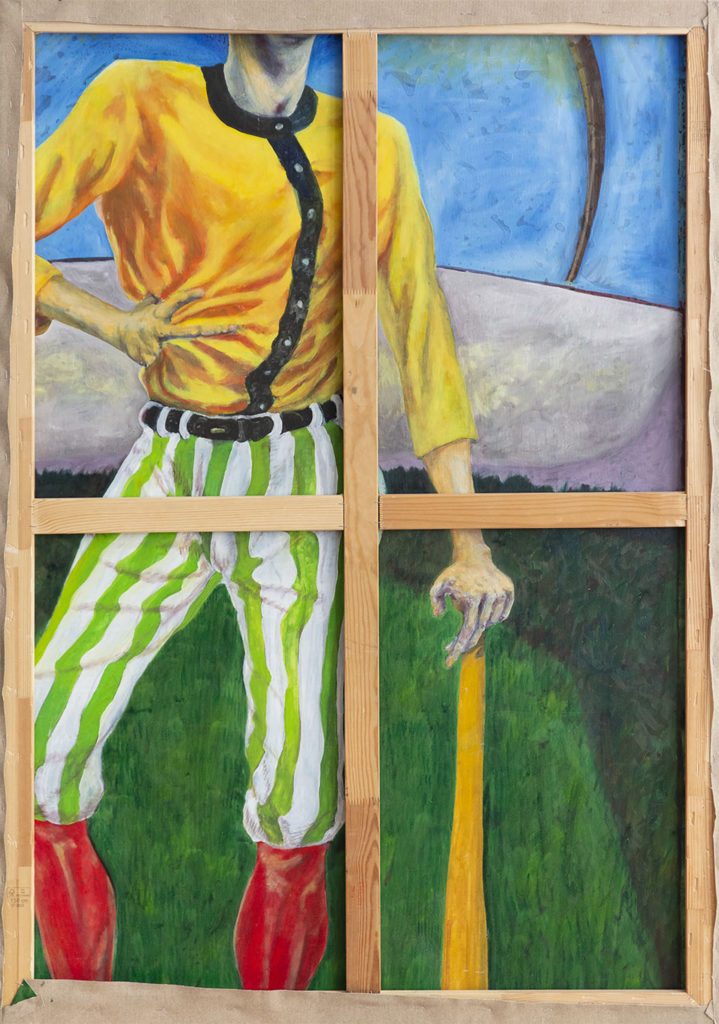 Figure with two bags V, 2019 (verso) · Paint on canvas, 130 × 90 cm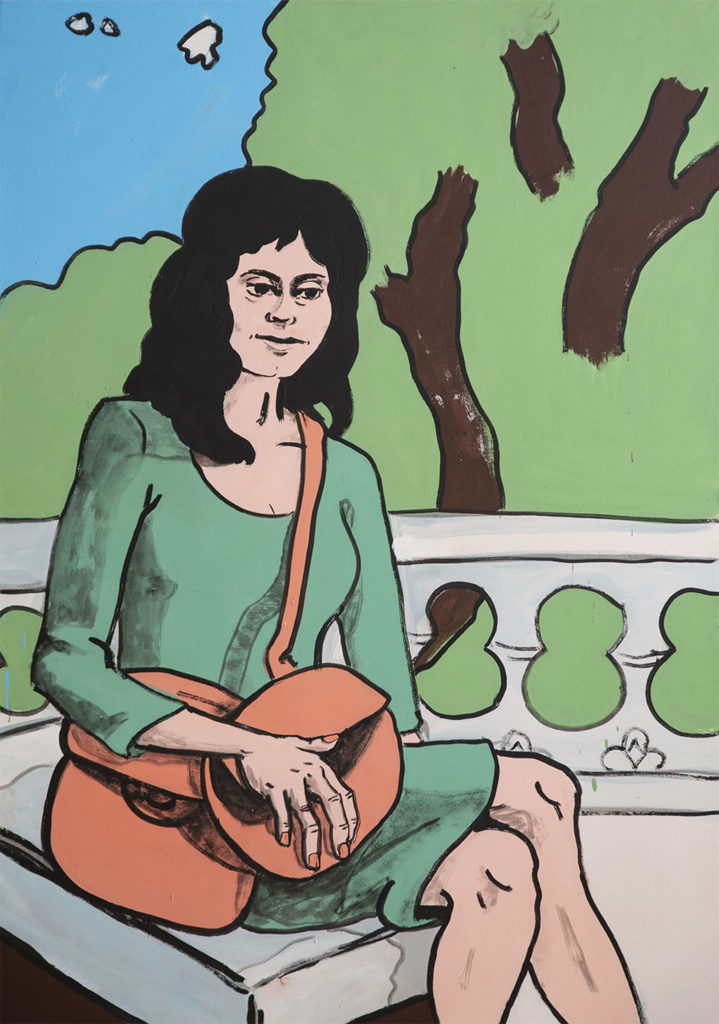 Figure with two bags IV, 2019 (recto) · Paint on canvas, 130 × 90 cm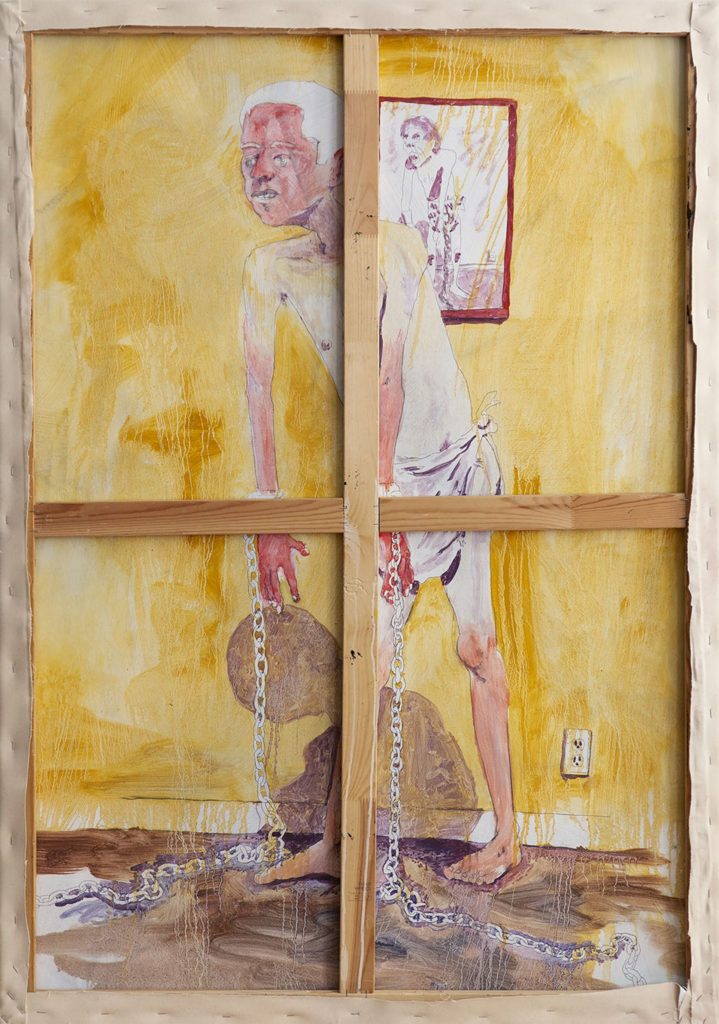 Figure with two bags IV, 2019 (verso) · Paint on canvas, 130 × 90 cm
Photos: groupshow.eu (1-3), Julie Becquart (4-11)